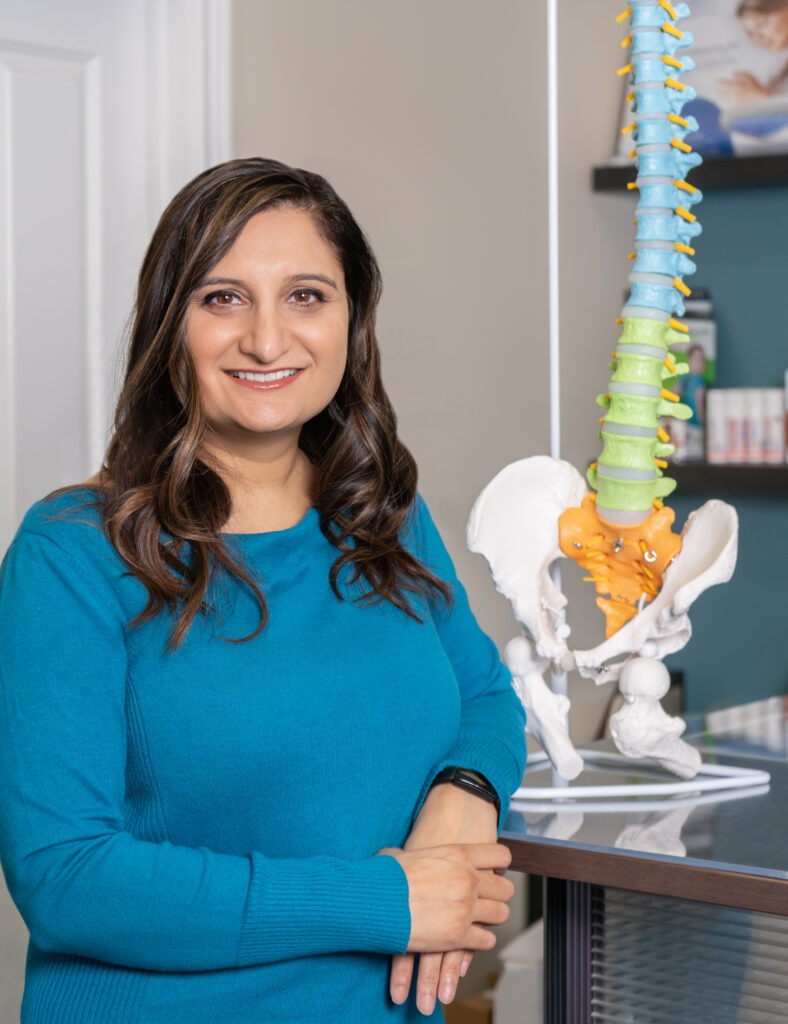 Dr. Jillka Kapadia is the proud owner of Unique Family Chiropractic & Wellness Centre. She graduated from Logan College of Chiropractic in St. Louis, MO in 2003 with her Doctor of Chiropractic degree. She also holds a Bachelor of Science from the University of Toronto and a Bachelor of Science in Human Biology from Logan College of Chiropractic.
Dr. Kapadia has been the official chiropractor for several professional sports teams and has worked with personal trainers, athletic trainers and coaches to help improve athletic performance. She currently is the official chiropractor for the FC Durham Academy.
Dr. Kapadia focuses strongly on caring for pregnant women through their pregnancy and labour. She also cares for newborns and children to help them live a healthy life right from the start.
Community & Corporate Wellness Seminars
Dr. Kapadia also offers corporate talks to help assess proper ergonomics and posture checks. She uses the latest diagnostic technology to help locate the underlying problem. She uses chiropractic healing principles to improve a patient's overall health and body core.
After practicing as a Doctor of Chiropractic in Chicago, USA for almost 6 years, Dr. Kapadia decided to move back to her home country, Canada. Since 2009, Dr. Jillka Kapadia is dedicated to educating our community about the benefits of chiropractic and wellness care. She strives for excellence and maintaining a healthy nervous system for all.
Call or email Dr. Jillka Kapadia at drkapadia@uniquechiropractic.ca with any questions you may have.