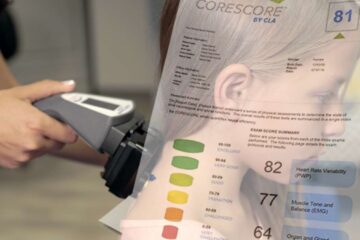 We use digital scanning technology to combine multiple reports into a single number health score delivered with easy-to-understand reports so you can see the progression of your chiropractic...
Find out More
About Us
Our team of highly trained professionals use the latest healing technologies to restore you back to health, quickly and easily. We thoroughly evaluate & treat all of the contributing root factors related to your issue. This includes, but is not limited to, your work and home stressors, overall body condition, alignment of your spine, nutrition, genetic & postural habits, your overall foot health, emotional connections and patterns that are held in your muscles.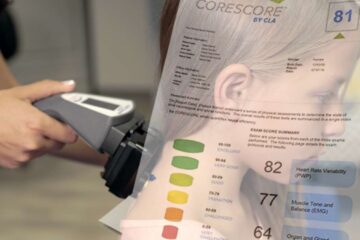 We use digital scanning technology to combine multiple reports into a single number health score delivered with easy-to-understand reports so you can see the progression of your chiropractic...
Find out More
Dr. Jillka Kapadia is the proud owner of Unique Family Chiropractic & Wellness Centre. She graduated from Logan College of Chiropractic in St. Louis, MO in 2003 with her Doctor of Chiropractic...
Read More
Patient Testimonials
Thank you Dr. Kapadia…for everything! Before getting adjustments by Dr. Kapadia, everyday was a challenge with my upper back and neck pain. I chose Dr. Kapadia because she was close to my work. I was skeptical of chiropractic care because my doctor told me they don't work. Since beginning Chiropractic care with Dr. Kapadia, I have seen the following changes. Sleep Better Neck and upper back don't burn I can rotate my neck better side to side I am most impressed at the fact that in one month I am already 50% better.
Dannielle
upper back and neck pain
Prior to getting adjustments by Dr. Kapadia, my health was rock bottom. I had at least 2 specialists to follow up with, undiagnosable aches and pains and suffering and a rather distressed demeanor. After about 3-4 adjustments, I'm happy to say that things are finally looking great! I chose Dr. Kapadia's office because of the state-of the art technology that I haven't seen in my previous 2 chiropractors offices. She is very friendly and attentive. The benefits I have seen since I began chiropractic care with Dr. Kapadia are: Regulated Bowl Movements Changes in Menstrual cycles Less frequent muscles spasms in the morning. The aspect of the service that has most impressed me was that Dr. Kapadia is extremely professional and approachable.
RMK
Wholistic Health
You Will Not Believe What My Chiropractor Did to Me… My husband came and talked to me about a chiropractor he had just met at a meeting. He was really impressed with what she did for her patients. He also mentioned that she was young and used a lot of new technology. My feet have been a problem for me for most of my life. If I walk or stand for a long time I am in pain. So I went to see Dr. Jillka Kapadia here in Ajax. After a few treatments my feet are not as sore when I walk or stand for a long time. Now that is great BUT my back which has been a little sore now and then is not sore any more AND for the first time in many years I sleep through the whole night. I feel the best I have ever felt. If you have any aches, pains etc call her!
Margaret S.
Chiropody (Foot Clinic) Treatment
I have been under chiropractic care for a long time, but I didn't notice big differences until I got under regular chiropractic care with Dr. Kapadia. I saw amazing results! Since starting my care with Dr. Kapadia I have more energy and less aches and pains. After going on a cruise I developed ear aches. After seeing Dr. Kapadia about my ear and getting adjusted, my ear pain was gone within a week! I love the care offered by Dr. Kapadia and am now a lifetime patient!! Thanks Dr. Kapadia!
Tom V
Ear Treatment
I had sinus issues, back problems and concentration problems. I was referred through a personal recommendation. Since then, my problems have been addressed. I like the personal and caring and very kind customer service at Unique Family Chiropractic. I love and appreciate the service I receive here.
AB
Sinus issues
Doctor Kapadia has been my chiropractor for just about 2 years now and has healed me through many of my serious injuries, without the help of her I wouldn't be able to compete in the Level of soccer I am right now. I can't thank her enough for the support and care she has given my family and I, truly one of a kind individual.
Peter B.
Sports Treatments
I had a general feeling of unwellness. I was tired all the time, unmotivated, almost depressed, but kind of more blank or blah. I was easily frustrated and always sick especially with headaches. My son was referred for a soccer injury by the Aajx FC, so I came as well. I wasn't sure if I needed this for myself but was sure for my son. Now, I have no headaches, no asthma, my circulation and posture is better. I feel well, and I'm optimistic about each day. What I'm impressed the most about is that the adjustments are easy and take little time. There is no pain just beneficial and affordable.
SB
Wholistic Health
I used to constantly pop medication for heart burn, I was borderline diabetic, and borderline high blood pressure and I was 30! I was introduced to the Dr. Jillka Kapadia by a friend. I was initially skeptical because I didn't know much about it. Now, I take no medications, I'm on the wellness path and I have lots of energy throughout the day. I love the friendly and warm atmosphere and the positive energy of this office, the staff and the doctor!
MK
Wholistic Health
Accepted Insurances
We now accept and direct bill to most insurance companies. Call us to find out if we can direct bill your particular insurance company.